If you are looking to dramatically improve the appearance of your smile with as few changes to your dental tissue as possible, you may be a good candidate for minimal-prep veneers. The conservative cosmetic treatment is less invasive than traditional veneers and requires only a minimal amount of reduction of tooth enamel. The doctors of Jersey City Dental are proud to offer this unique cosmetic treatment to patients in Hoboken and Jersey City, NJ. Our dental practice has served the area for 60 years.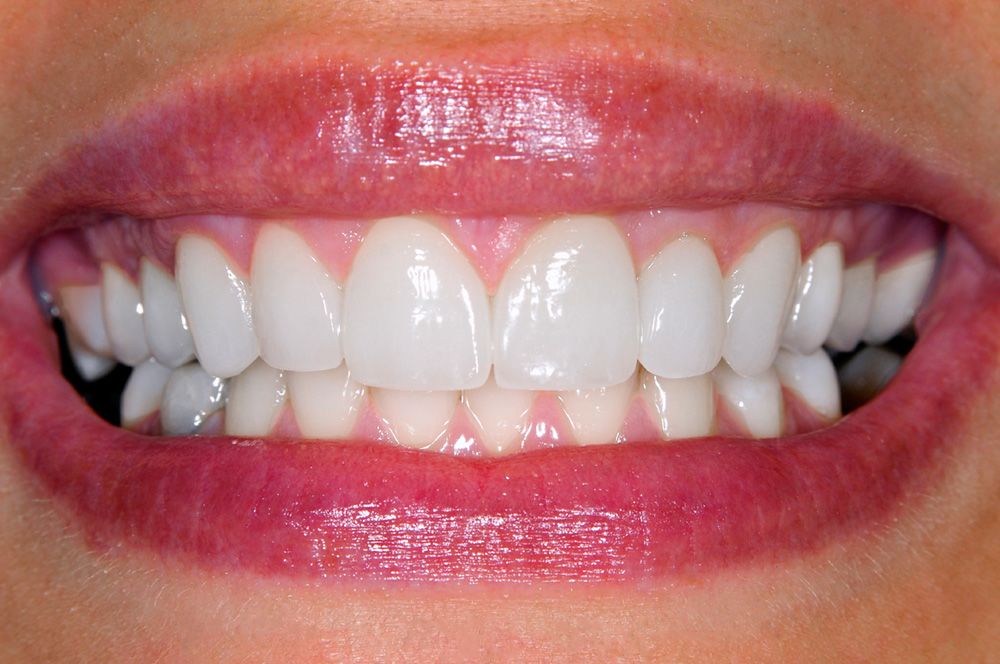 Benefits of Minimal-Prep Veneers
Traditional veneers require the removal of a small layer of dental enamel. Because of this, the treatment is not reversible - once the tooth is prepared, it will always require some kind of restoration. One of the main benefits of minimal-prep veneers is that the ultra-thin porcelain can be placed with minimal tissue removal. If at any point you experience a failed veneer, or if you do not wish to wear a veneer any longer, this option can allow you the freedom to basically revert to your old smile.
Patients who undergo minimal-prep veneer placement at our dental practice can benefit from:
A more symmetrical smile
A less invasive procedure
Minimal or no need for local anesthesia
A lower risk of side effects following veneer placement
A more attractive smile
A conservative treatment
If at any point you experience a failed veneer, or if you do not wish to wear a veneer any longer, this option can allow you the freedom to basically revert to your old smile.
Am I a Candidate for Minimal-Prep Veneers?
Many patients who want a brighter and more attractive smile are candidates for minimal-prep veneers. However, depending on the imperfection you wish to correct, traditional veneers may be more appropriate. In other cases, patients may qualify for LUMINEERS®, a completely prep-less solution. If you have significant alignment issues, you may need to undergo another treatment such as Invisalign®.
Patients should be in good oral health before undergoing minimal-prep veneer placement, with no tooth decay or gum disease.
Candidates for this cosmetic treatment often have:
Small teeth
Worn teeth
Discolored teeth
Chipped teeth
Gaps between their teeth
Small cracks in their teeth
Minor misalignment issues
During your examination, one of our doctors will determine if you are a good candidate for minimal-prep veneers. Part of that examination includes determining if you have strong, healthy enamel that can support the veneers.
How Are Minimal Prep Veneers Placed?
Before your minimal-prep veneers can be placed, your dentist will need to remove a small amount of enamel.
Once the teeth you wish to enhance are prepped, an impression of your smile will be created and sent to a trusted laboratory. The lab will manufacture your porcelain shells in a specific shade that will blend in with your smile. Once the new veneers are ready, a second appointment will be scheduled. During your second and final visit to our dental practice, one of our doctors will ensure that your veneers are a proper fit before placing them onto your teeth using a strong bonding agent. There is no recovery time associated with this procedure, although some patients do experience minor side effects like temperature sensitivity in the days or weeks following treatment.
Transform Your Smile Using Minimal-Prep Veneers
For the right patients, minimal-prep veneers offer the same dramatic cosmetic results as traditional veneers. Our office offers zero-percent financing options for qualifying patients. To schedule your consultation, please contact our office online or call (201) 332-0403.