Maintain a Healthy Smile with Preventive Dentistry
At our Jersey City, NJ, practice, we offer comprehensive preventive dentistry services to help our patients achieve and maintain optimal oral health. During these appointments, we can professionally clean your teeth and examine your smile for any significant changes or areas of concern, including cavities, gum disease, and oral cancer. At Jersey City Dental, your health is our number one priority, which is why we incorporate the most advanced techniques and dental technology into our preventive treatments. In addition, we take the time to educate our patients about proper oral hygiene practices, so they can remain active participants in their oral care.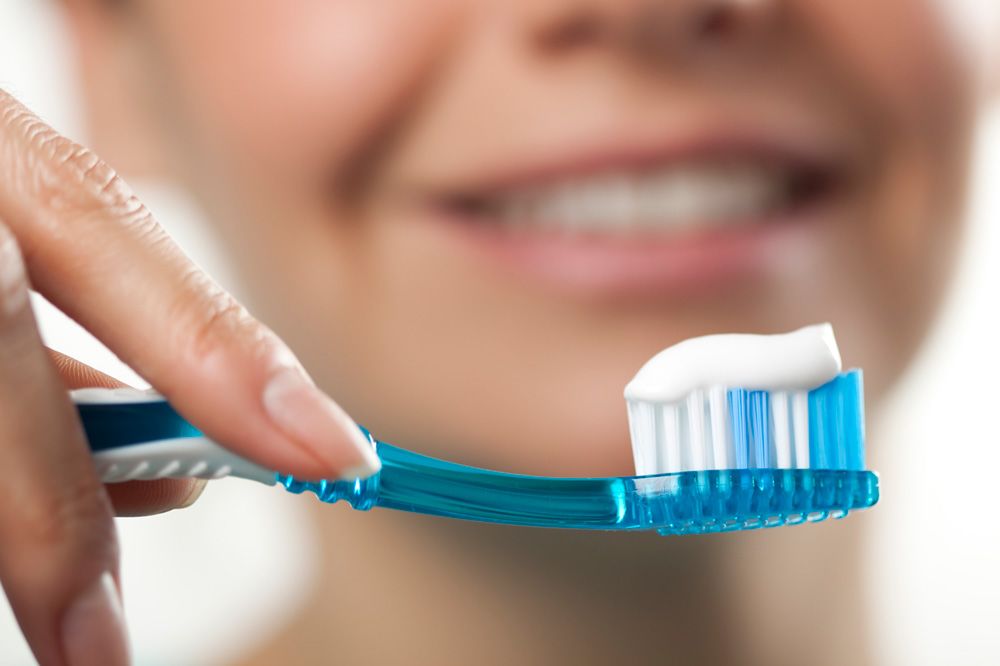 What is Preventive Dentistry?
Preventive dentistry helps you properly care for your smile. In addition to at-home dental hygiene practices like daily brushing and flossing, it is important to visit your dentist for a professional cleaning and exam. During oral checkups, we can carefully examine your smile to identify signs of serious conditions in their earliest stages and treat them accordingly. We can also monitor the health of your teeth and gums over time, which can help us to recommend the proper treatment for your unique needs. We generally recommend that you schedule preventive treatments twice per year. However, depending on your current dental health, we may recommend more frequent visits.
Services We Provide
At Jersey City Dental, we believe that preventive care is the first step to a healthy, beautiful smile. To help our patients avoid extensive restorative care, we have established well-planned services to help protect the teeth and gums.
Dental Exams
During a dental exam, a member of our team can evaluate your smile, looking for:
Any issues involving your bite
Any preliminary signs of gum recession
Loose teeth, or teeth that are chipped or cracked
Signs of tooth decay or gum disease
If we identify any conditions that require treatment, we can work with you to design an effective, convenient plan suited to your needs.
Traditional Cleaning
After examining your smile and making note of any areas of concern, your hygienist can perform a professional cleaning. During this process, we can remove plaque and tartar that has built up on the surface of your teeth. We can then polish your smile using a grainy toothpaste and special rotating brush. Once complete, we can gently floss your teeth to ensure an optimal clean. Depending upon your unique needs, we can also apply a fluoride treatment to protect your teeth from cavities.
Periodontal Cleaning
If we detect symptoms of gum disease, we can design a soft tissue management (STM) program to help you control symptoms. We can perform deep cleanings, or scaling and root planing (SRP) procedures, at designated appointments, in order to remove plaque and tartar that has collected below the gum line. We also offer Arestin, an antibiotic that is placed into the space between the teeth and gum to eliminate infection-causing bacteria.
At Jersey City Dental, your health is our number one priority, which is why we incorporate the most advanced techniques and technology into our preventive treatments.
Digital X-Rays
Diagnostic x-rays enable us to detect oral health issues that may not be immediately visible. For the safety of all of our patients, we offer 96 percent radiation-free digital x-rays, which can produce a detailed image of your jaw and teeth. Our practice is also equipped with DEXIS CariVu™ technology, which can reveal cavities that may not be evident on traditional x-rays.
Using the ViziLite® oral cancer screening system, our doctors can quickly and accurately identify, evaluate, and mark any abnormal oral lesions. Monitoring for oral cancer is very important. If it is caught in the early stages, oral cancer can often be successfully treated.
Preventive Dental Care Costs
To ensure that cost does not prevent patients from receiving the vital care they need, we offer zero percent financing options for those who qualify. We also accept all major credit cards and insurance through:
MetLife
Aetna
Blue Cross Blue Shield
Cigna Dental
Delta Dental
Horizon Dental
We are committed to making your preventive care easy and convenient, so you can enjoy long-term oral health.
Our Approach to Preventive Care
At Jersey City Dental, we are equipped with the latest technology and are well-versed in advanced dental techniques, providing our patients with the most effective preventive dental care. Contact us online or call us at (201) 332-0403 to begin your journey to a healthy smile.